Technology
We keep the entire production under control.
You get a steady and predictable quality, exactly by deadline and at a better price.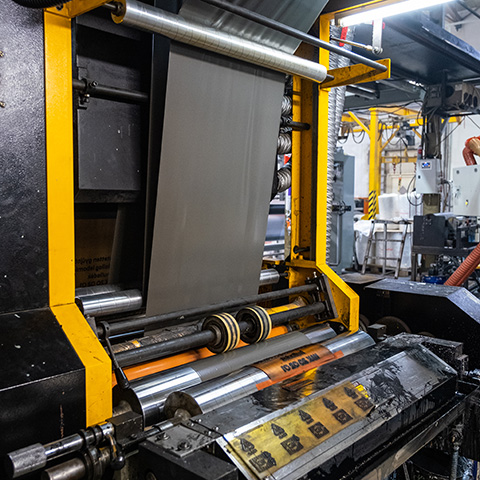 Production
We manage all stations of the production process, due to the comprehensive in-house-implemented production ability and strong strategic partnerships.
We work with the best raw material suppliers only and we provide the product with properties by creating custom-made formulae that you are looking for: be it hazardous waste storage, extreme cold or even a custom-made colour, we have a solution.
read more
Material thickness:
10-200 um
Width:
up to a width of 3000 mm
Material property:
highly transparent or coloured
Material composition:
packaging material (LLDPE, LDPE, MDPE, HDPE)
reprocessed biologically degradable raw material (PLA)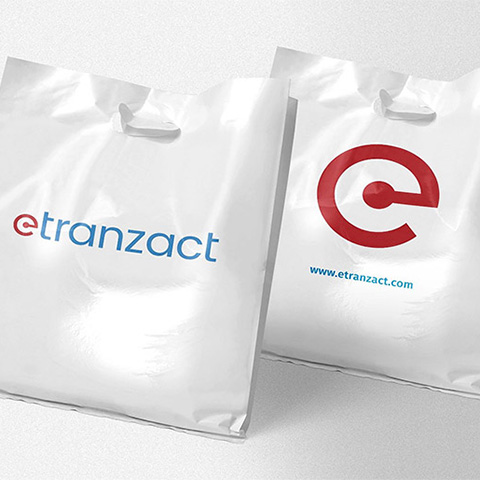 Printing
Whatever packaging you need, we can print it also in-house. Where it is needed, even on both sides. This way you need no double administration or pay.
If needed, we shall colour the product throughout its mass.
We can produce the packaging materials technically in any colour, in accordance with your needs. It does not matter whether you order white, black, blue, yellow, red, turquoise or lilac. We can mix up any hue both in transparent and opaque.
read more
Flexo printing in 6 pantone colours
Excellent quality / PMS (Pantone Matching System)
We colour products throughout the mass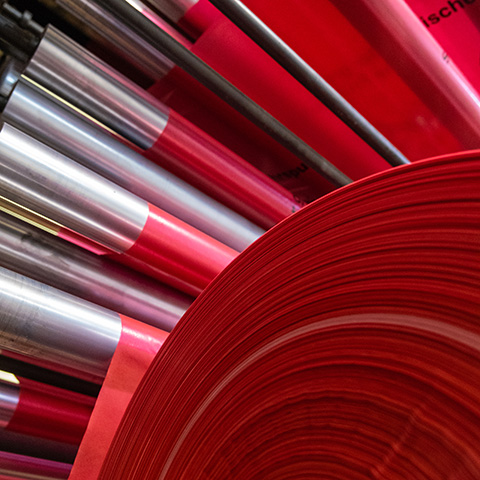 Confectioning
Our production technology covers 99 percent of the needs for flat film and bag size required in the industry and commerce.
We manufacture everything ranging for the smallest sizes to the largest films, bags. In sizes as needed. We elaborate raw material mixtures that meet your needs and you can attain the best price.
read more
Innovation
We recognize the importance of staying at the forefront of technological advancements. That's why we fully embrace the Industrial Internet of Things (IIoT) and Industry 4.0. With these practices we are able to gather and analyze data from all stages of our manufacturing process, from raw materials to finished products.

This allows us to:
optimize our processes in real-time, ensuring that we are operating at peak efficiency and minimizing waste
provide more personalized and efficient service to our customers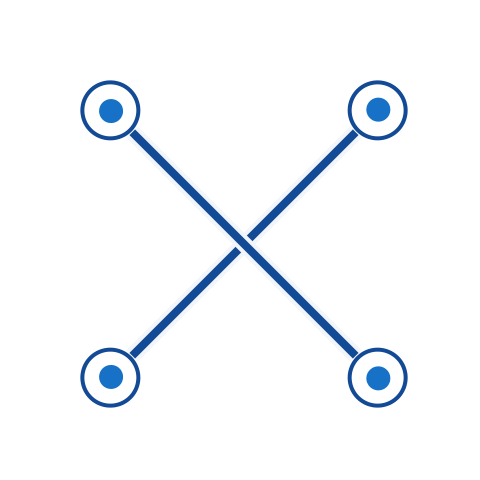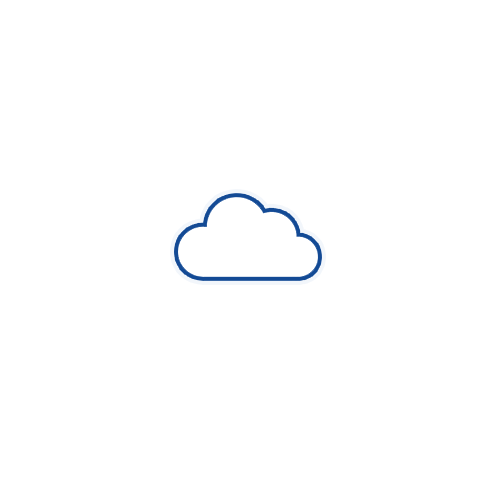 monitor performance and proactively identify/address any quality issues before they become larger problems
minimize downtime and keep our operations running smoothly
The process
We have a comprehensive process that ensures the production of high-quality, consistent polyethylene products that meet the unique needs of our clients.
Here's a brief overview of our process.
Row material selection
We carefully select and test the raw materials to ensure that they meet our high standards for quality and consistency.
Polymerization
Using specialized equipment, we polymerize the ethylene in the presence of a catalyst to form polyethylene, using high-pressure or low-pressure processes.
Extrusion
We extrude the polyethylene into a tube or sheet form and then cool and cut it to the desired length.
Blending
Depending on the specific application, we can blend the polyethylene with additives, fillers, or pigments to enhance its properties.
Processing
Our advanced processing techniques include blow molding, injection molding, film blowing, as well as printing and confectioning. Confectioning involves cutting, folding, and sealing the polyethylene product to meet specific customer requirements, providing a tailored solution for their unique needs.
Quality-control
We take quality control measures throughout the manufacturing process to ensure that the polyethylene meets the required specifications and standards.
Packing and shipping
We package and ship the finished products to our clients with appropriate labeling and documentation.
We are committed to providing our clients with high-quality polyethylene products that meet their unique needs. Our comprehensive process ensures that we produce consistent, reliable results every time.
Get a quote